1. Romantopia Entrance and Parking lot
In GPS, search the title "romantopia" or type our address "gasiri 2314" , as you reach the place you can see romantopia as the picture below.
2. Parking Lot
There are two parking lots for guests, please park the left hand side first, if you are ealier. the lines are located in different with electronic chargers thus please refer the white line on the ground as you park.
3. House Oreum and Memory
the two guest houses are the same condition , except the cloths the dolls wear.
Usually, we provide direct guidance when we are at home
There is a key next to the door , and the door is open in general. please push the door as you lock or open it with key ,since they are wooden houses, the door and entrance frame are changing from season to season.
4. House manual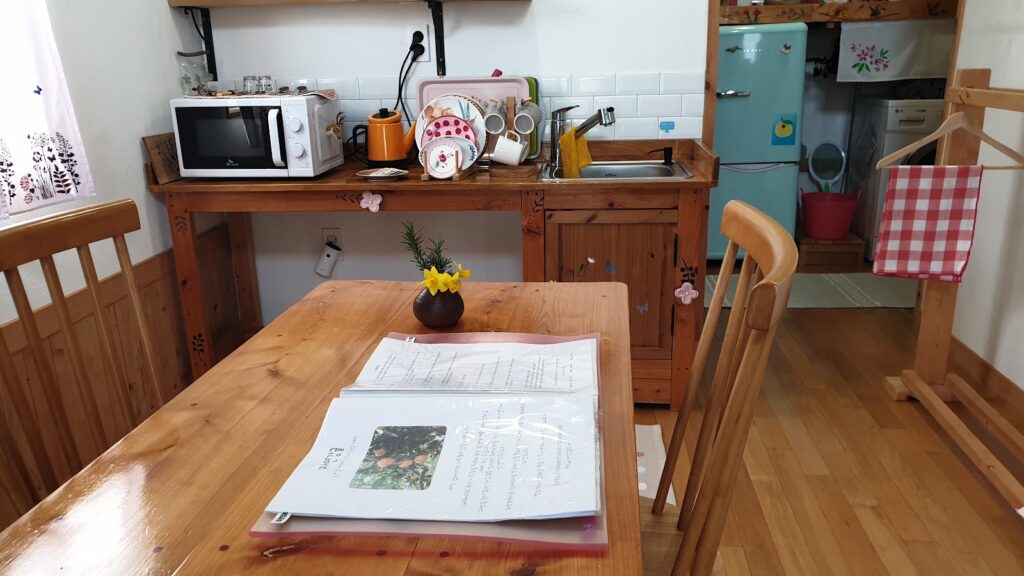 We have a house manual on the dining table. Please refer to it. It contains a local map and information about restaurants and cafes in the area.
5. Boiler (Hot water)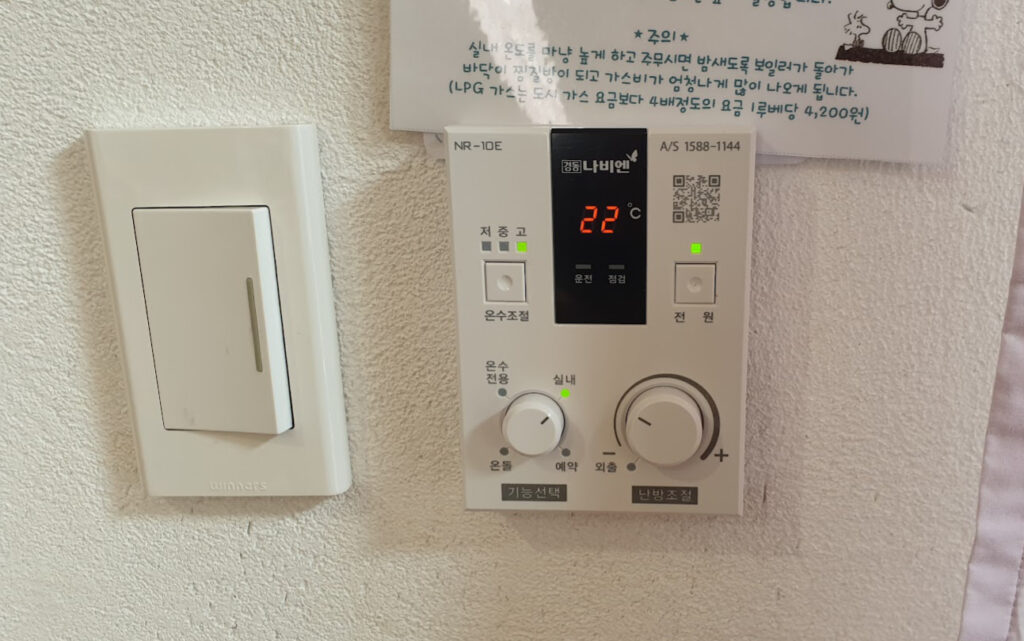 The boiler is already turned on, so you can simply use it. The indoor temperature and hot water are both set. When you go out, please just turn off the power button. Thank you.
5. Bed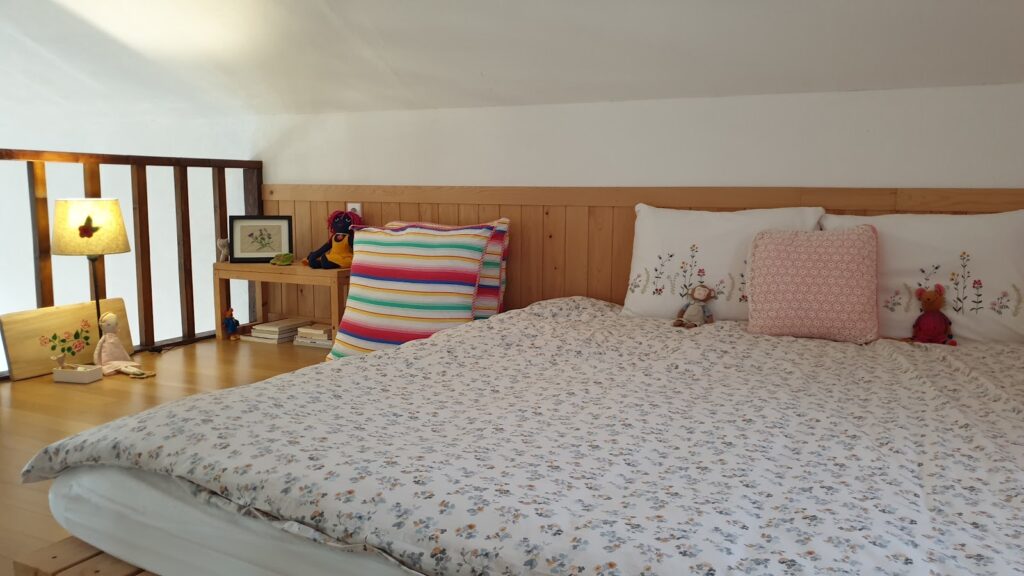 On the right side of the bedding, there is an electric blanket with temperature control and power settings.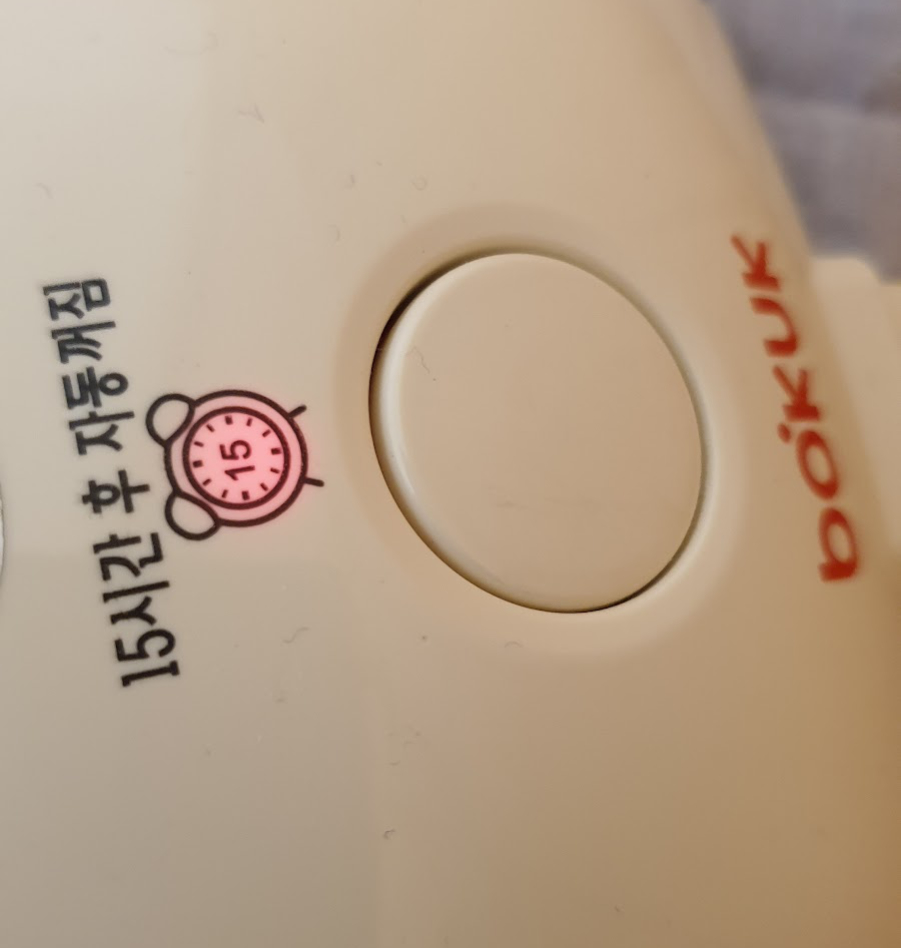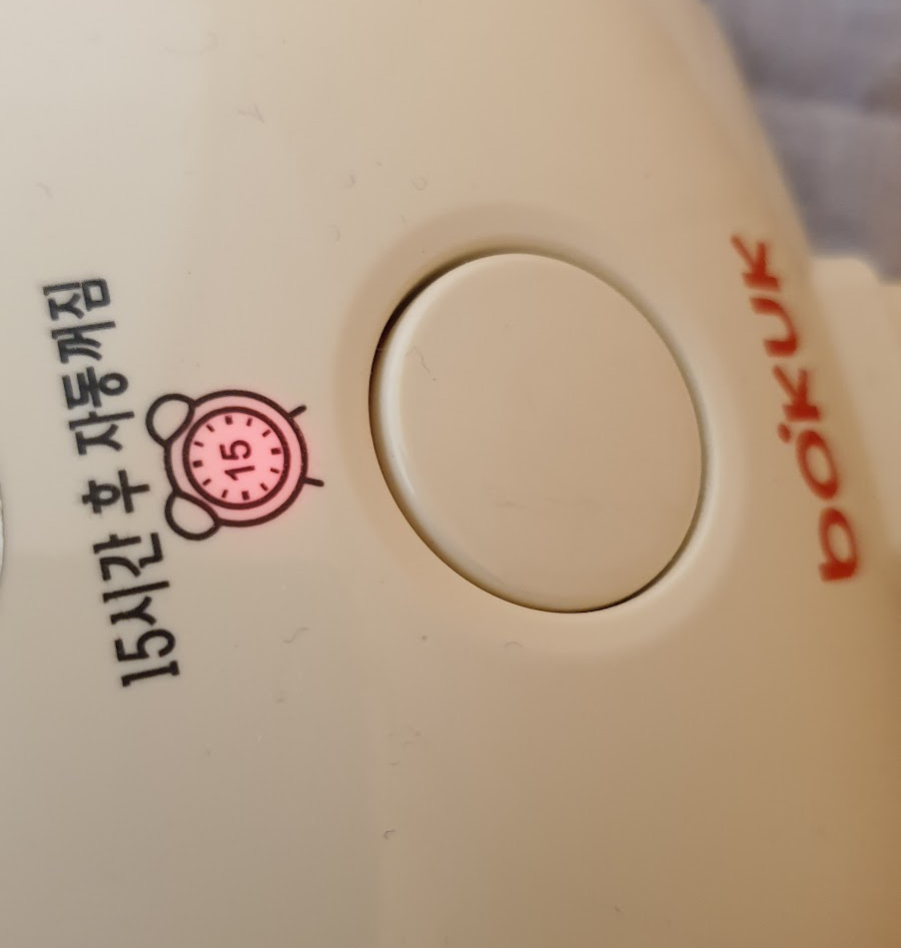 Please turn off and then on the power button before you go to sleep. It will automatically turn off after 15 hours of being on.
6. WIFI
There are two Wi-Fi networks available.
Please connect to the one with the stronger signal.
wifi oreum
Password gasi2314
wifi memory
Password gasi2314
7. Dogs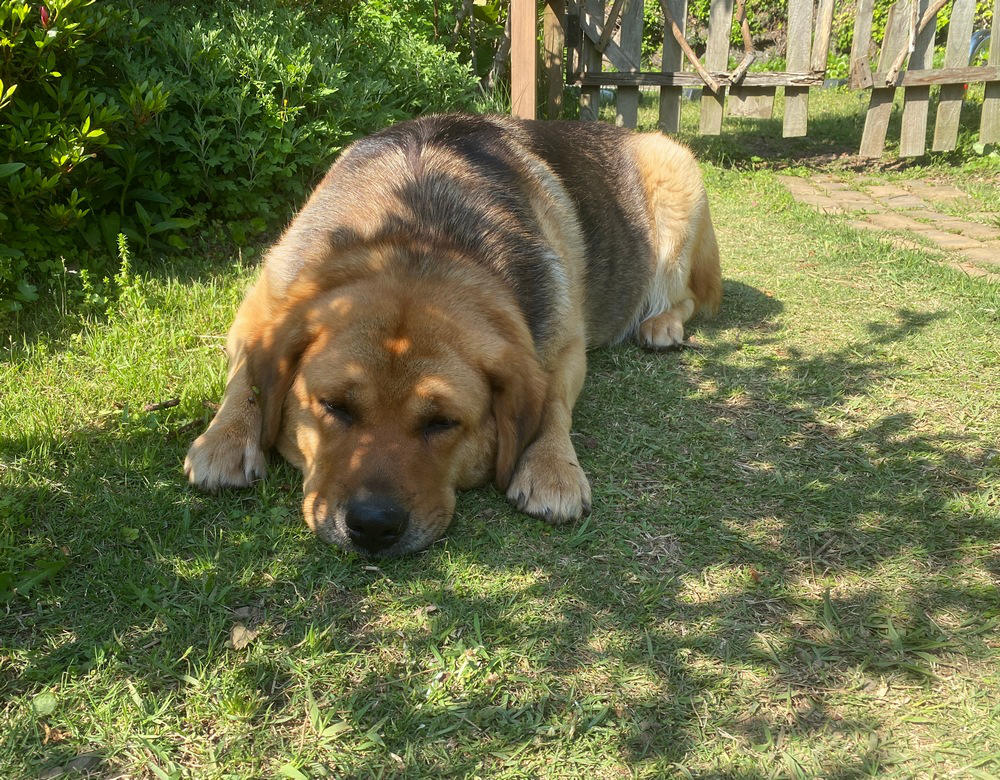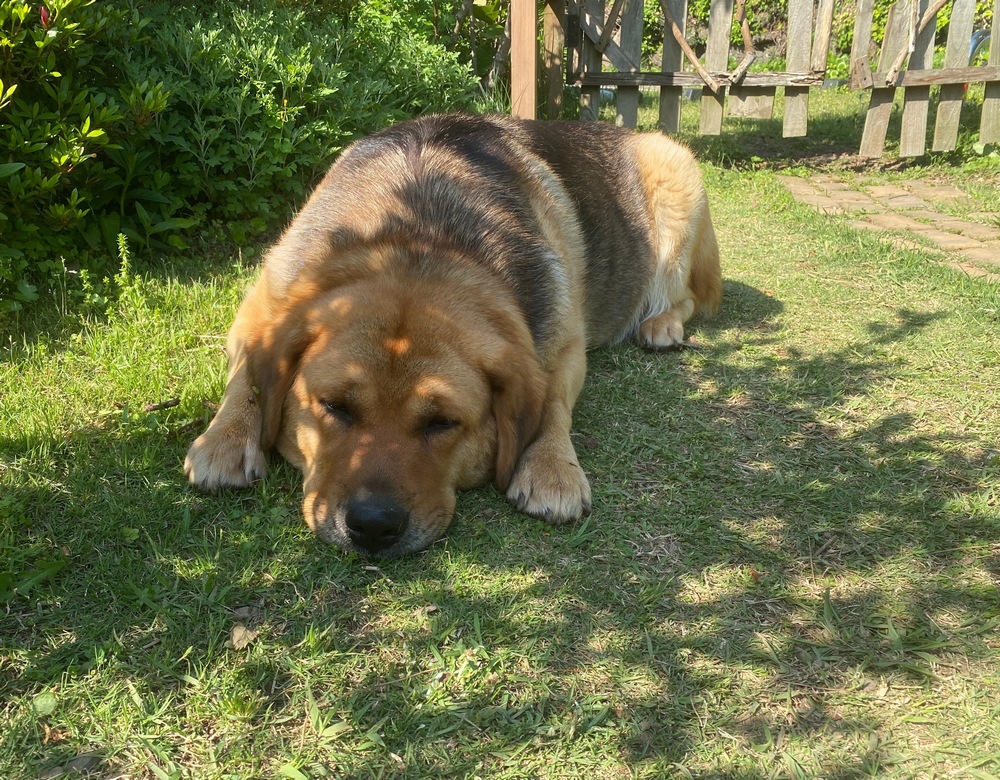 We are raising a abandoned dog, named Rana abandoned dog
When I brought it, it was a small dog, but now it has grown significantly in size.
She likes people, doesn't bite, and is gentle. However, she may bark at people at night.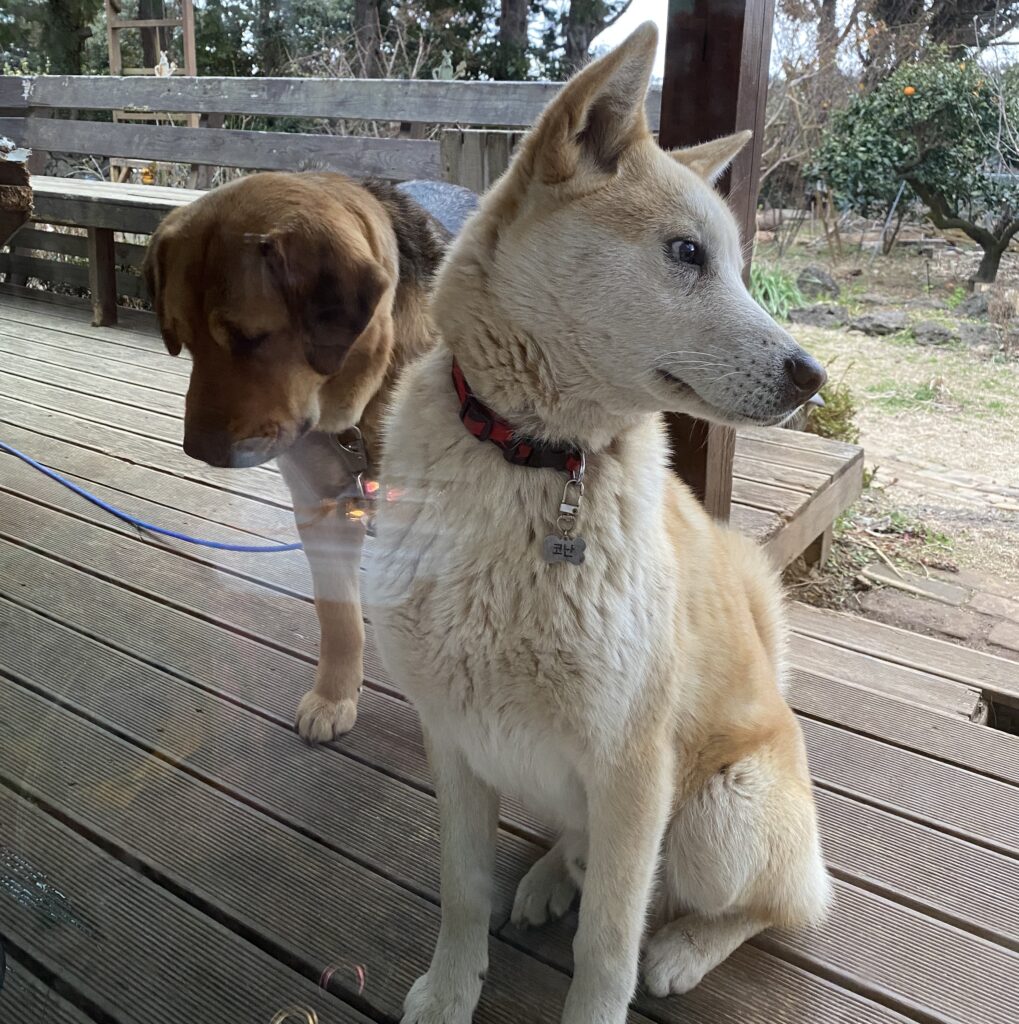 Someday another abandoned dog named Conan came to us.
Conan has a gentle personality, doesn't bark much, and is good at following people.
8. Nearby
the restaurants nearby.
F & B and convenience store
9. Recommend place
the places for bush walking
http://romantopia.kr/hotplace/
9. Etc
Check in – 4 PM
Check out – 11 Am
Garbage
Please use trash can on the deck outside
Bug screen
There are many bugs outside. So use bug screen and please don't let the door
No smoking indoor
Indoor smoking is strictly prohibited (including smoking in the restroom)
If indoor smoking is detected, you may be required to leave the premises, and a cleaning fee of 100,000 won will be imposed.
You can only smoke on the deck outside.

Please close living room window, because it could be flown to inside. I do not want to kill or hurt the bugs which enter the place out of curiosity.
Thank you!
If you have any questions or need any further assistance, feel free to ask