Jeju bed and breakfast (accomodation in Jeju island)
Romantopia is a beatutiful Bed & Breakfast in jeju.
If you want to feel the open field of JEJU as you drive or walk around the road "Noksan ro" ( one of the most beautiful road in Korea among 100 collection) or "TTARABI oreum or DAE ROK san"
GASIRI, which is known as huge fields of kings' horses in CHOSUN dynasty.
now it has tracking courses along the TTARABI OREUM(the queen of small crater in JEJU) and horse riding park that are 10 minutes away from ROMANTOPIA.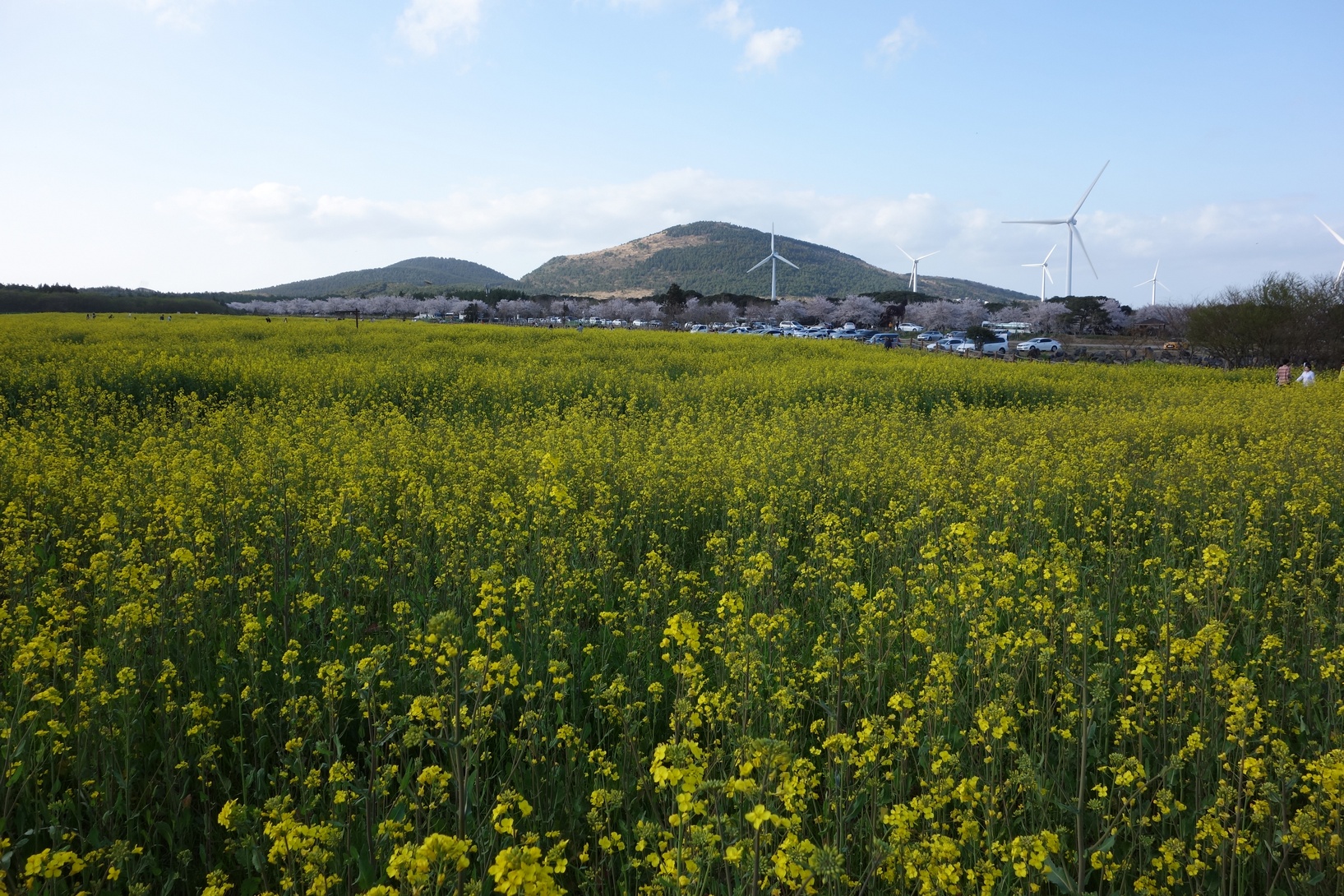 every year, we held the canola flower festival in April and international trailer running race as well in GASIRI
ROMANTOPIA is located 7-8km from seaside, 10 minutes by car ,also 30 minutes from the national park of MT. Hanla.
Two wooden houses, facing south, built in eco-friendly that the structure as well as the inside finish are all from wood and AplsWall(100% lime stome powder from switchland).
The host of romantopia is a farmer raising all products in eco friendly way and love to talk with visitors.
Room information
Outside (we have a wooden bed 200*200 with 5 cm thick cotton spread. ask one more spread in advance)
Inside
Garden
Attractions
Pyoseon Haevichi Beach 10min
TTARABI OREUM (small creator) 10min
YOUNGJU SAN (Jeju Alps) 10min
JEJU FOLK VILLAGE 10min
SUNGSAN ILCHUL BONG (SUN RISE PEAK) 30 min
SUPJI COJI 30min
THE GALLERY "KIM YOUNG GAP"
JULMUL NATURAL RECREATUIBAK FORESTS 30min
SARYEONI FOREST 15min
Mt. HANLA, SUNG PAN AK CORSE 30min
JEJU AIRPORT 50 min
SEOGWIPO city 40 min
Notice
* max 3 adults or 2 adults and 1 child
* No cooking (there are about 10 restaurants and cafes famous among jeju local people. 5 minutes on foot)
(free breakfast only in summer season (organic cereal, jeju milk, boiled egg, seasonal fruit)
(charged breakfast in Korean style 5000 won per 1 person )
* check in : pm 4 ~ 8 / check out : am 10 ~ 11
BUS
directly from the airport
no. 122 and 121 (get off at Pyosun office get on at the same stop to
732-1, 732-2, 222 (get on at the pyosun meon office station, the same as where you get off the bus 122, 121) 222 bus has different route every hour , thus you better ask to driver if it goes to GASIRI or not)
get off at GASIRI NONG HYUP or GASI SIK DANG
Reservation
Airbnb
https://www.airbnb.co.kr/users/69118454/listings
Location